Case Study – Principal Senior Living Group
Challenge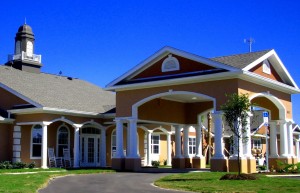 Principal Senior Living Group, a developer, owner and operator of Independent Living, Assisted Living and Memory Care communities, had a portfolio of 8 properties, comprised of 522 units across 4 Southeastern states. Assisted Living and Memory Care made up the vast majority of the units and most of the properties being built in the last 5 years. Although PSLG is a strong and experienced operator, the portfolio was only about 80% occupied due to the fact that three of the newly built properties were still in lease up. The owners wanted to either sell or refinance the portfolio to enable them to take advantage of acquisition and development opportunities in a number of markets. The decision to either refinance or sell, as well as to bring the choice to fruition quickly, was imperative because the financial markets were in turmoil. Cap rates and debt service coverage ratios were rising. However, investor capital was still looking for quality acquisitions.
---
Process
Analysis determined that refinancing the portfolio would not return sufficient loan proceeds to undertake the numerous development and acquisition projects proposed by the owners. Because of the uncertainty in the financial markets, the decision was made to market the portfolio to a variety of highly qualified owners, operators and investors. The preference was for either an owner/operator that could take advantage of a newer, regionally clustered portfolio or for a strategic investor looking for a new platform from which to grow. A comprehensive offering memorandum and secure website were created to serve as a due diligence platform to speed along the transaction. Initial bids were received then quickly followed by property tours for those groups with the best offers. The final round of bidding produced 3 offers above $100 million, with each bidder being an investor group that would require a third party operator.
---
Result
Expert negotiating skills and regular communication between buyer, seller and lender were required in order to keep the deal on track due to the sometimes dramatic fluctuations in the capital markets during the contract negotiations and due diligence period. Despite significant obstacles posed by the financial markets, it took only slightly more than 100 days from execution of the letter of intent to closing. The transaction closed at $103.7 million and provided our clients sufficient capital to make strategic acquisitions and start several development projects.
Dave Winters & Kyle Diekmann, Principal Senior Living Group

"Bruce and his team created a first class presentation of our properties and did a masterful job of heightening demand for our portfolio. He kept the deal together as the credit markets began to crumble. Thoroughly impressive."
---
OTHER CASE STUDIES